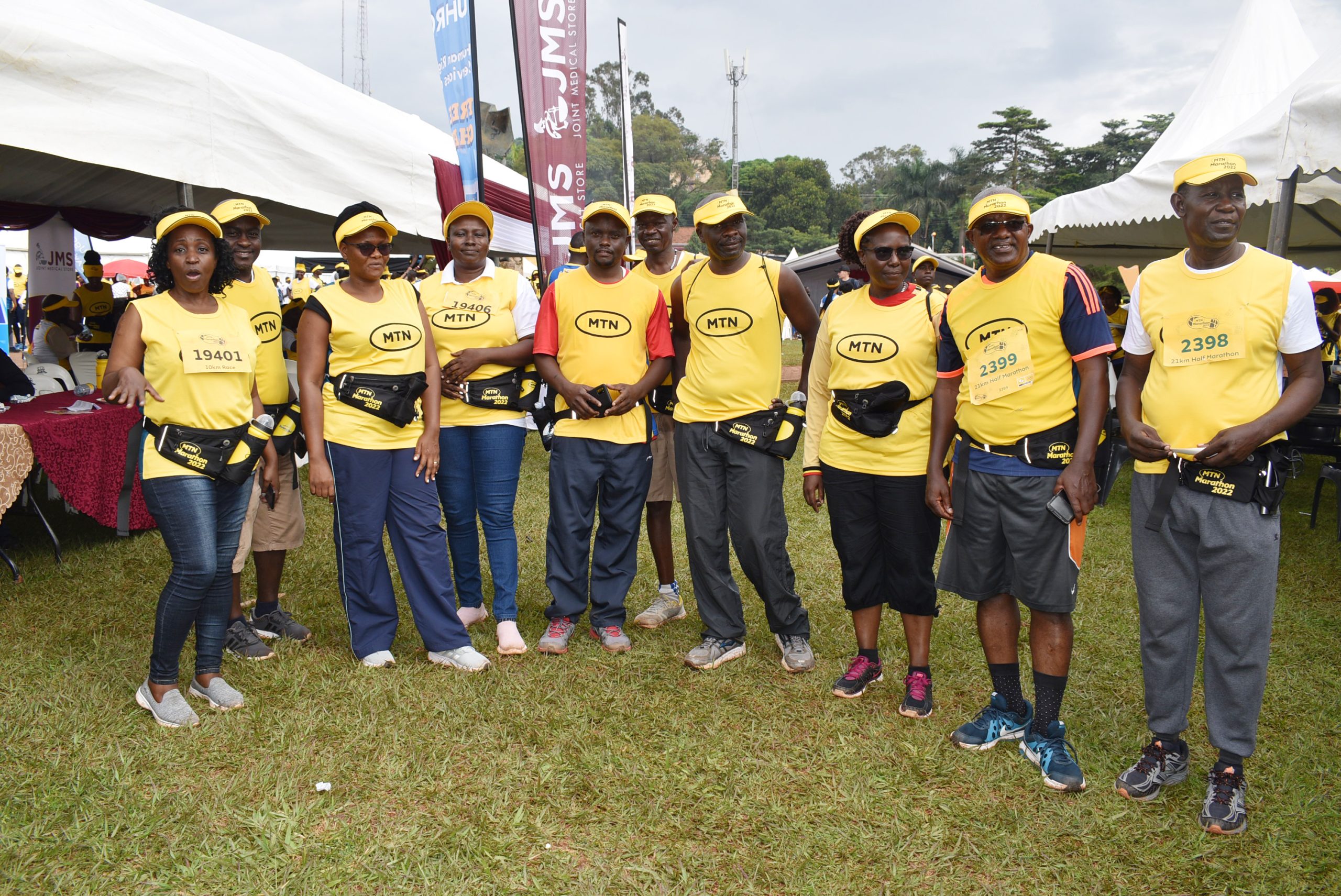 Uganda Human Rights Commission (UHRC) has taken part in this year's edition of the MTN Kampala Marathon. The Corporate-social event which had been put off for over two years due to COVID-19 restrictions returned with a bang this year under the Theme: "Running for babies."
This was intended to galvanize support and raise funds to upgrade maternity and newborn baby services in four selected facilities across the country; that is, Kisenyi and Kawaala (Kampala Suburb), Kachumbala (Teso) and Kabong (Karamoja) Sub regions.
The Commission was allocated tent 25 where its participants assembled at the beginning of the race and later returned to cool off with some refreshments. Below are some of the picture moments at the event.