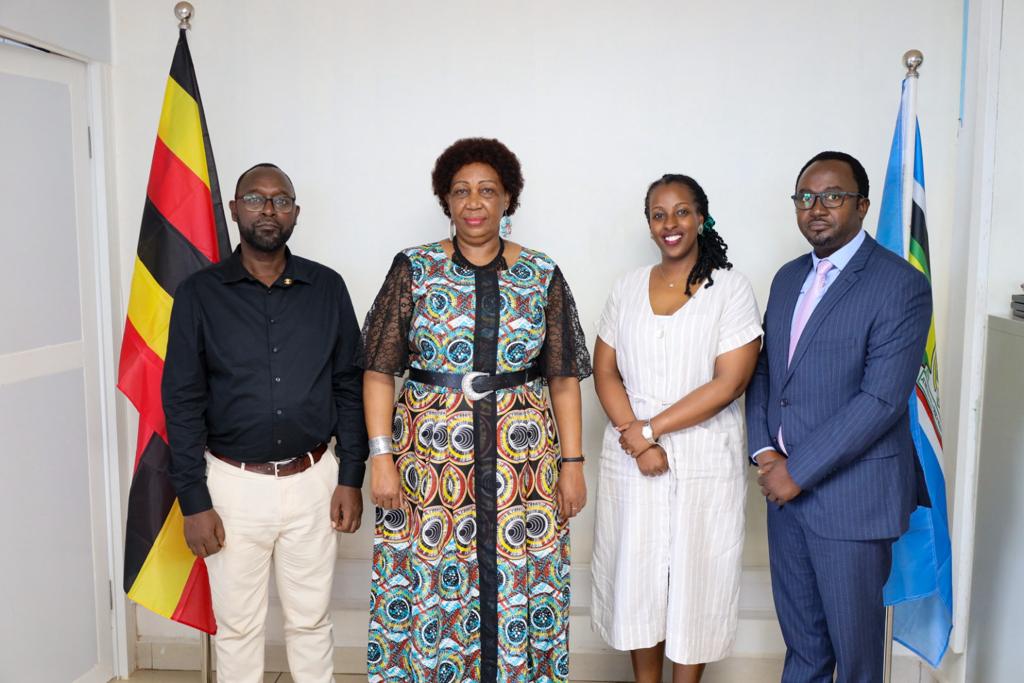 On 20th September, 2023 the Director Government Citizen Interaction Centre (GCIC) Ms. Marcella Karekye, paid a courtesy call on the Chairperson Uganda Human Rights Commission (UHRC) to chart a way for enhancing the institution's publicity. She said GCIC handles publicity for all government institutions at a free cost.
"All we need is for the institution to share with us the needed information and accompanying pictures or videos and we will do the work," she said.
On her part, the Chairperson Hon. Mariam Wangadya upraised Ms. Karekye about the mandate and powers of the Commission, what triggers negative publicity for this institution and other constraints that have made the Commission vulnerable to criticism.
"This institution is constitutionally mandated to be independent but often times our partners construe that independence to being anti-government. Once you aren't anti-government then whatever you do is watered down," she said.
She revealed the pressures the Commission is facing from development partners following the passing and coming into force of the Anti-homosexuality law and not supporting some "strange rights."
"I call them "strange rights" because some of them threaten human existence. Already, there are threats to downgrade us from A to B status. Some development partners have declined to fund us because we turned down their request to us to support those strange rights," she said.
On his part, Commissioner Hon. Crispin Kaheru expressed optimism about GCIC support to the UHRC's external Communication and Publicity function. He promised that the Commission will return the visit to further cement the partnership.
Ms. Karekye was accompanied by two other officers; the GCIC Communications Officer Mr. Mayezi Kiriinjju and the production manager Mr. Simon Musoke.
GCIC aims at providing timely, cost-effective and data driven communication between Government and Citizens to enable service delivery, policy formulation, and citizen participation in governance. Citizens interact with the Government of Uganda through GCIC multiple channels.
"The data generated through these interactions is analysed to inform policy decisions, and guide the formulation of policy interventions."