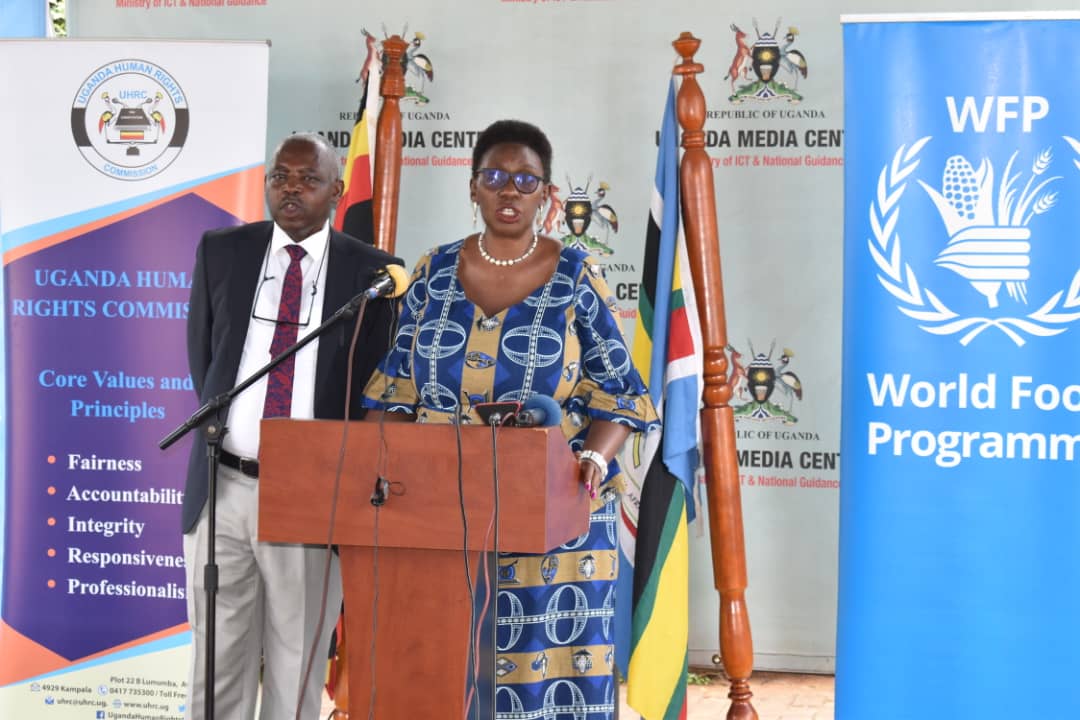 The second Conference on the right to adequate food will take place at Makerere University from April 17th – 18th, 2023, the Uganda Human Rights Commission (UHRC) has announced. While reading a press statement jointly prepared by Makerere University, Food and Agricultural Organization, Kyambogo University, the Danish Embassy, among other partners at the Uganda Media Center today (April 13, 2023), the Director Monitoring and Inspection Ruth Ssekindi said the conference will be the second after twenty years.
"At the time of the first conference, the focus was on influencing the draft food and nutrition policy that was in the final stages of development in 2003 and it was subsequently adopted in the same year. This second conference will therefore shift the focus to positioning the human right to adequate food as a lever for harnessing inclusivity in the food systems transformation agenda of Uganda so that no one is left behind in the process," reads in art the statement. (See full version of the statement)
While supplementing on this statement, Prof. Byaruhanga Rukooko, a senior lecture of Human Rights at Makerere University said that the human right to adequate food is a fundamental right on which other rights hinge because without food, one cannot claim other rights. He said the conference is aimed at
The Executive Director of Food Rights Alliance Ms. Agnes Kirabo said the essence of this National conference is to take stock of the progress made towards the implementation of the right to adequate food. She said many regions in Uganda are facing hunger while others have food but they don't know how to eat it that is why the country is having regions like Karamoja where people are dying of hunger and Bunyoro where research has shown that they have food but children there suffer from stunted growth. She therefore urged everyone to join the conference on April 18th and 19th to charter a way forward on how policies can best be directed towards attaining the rights to food.
The organizers of this conference are; Uganda Human Rights Commission (UHRC), Makerere and Kyambogo Universities in Uganda, the Norwegian Embassy, the University of Oslo, Norway, WFP, FAO, Food Rights Alliance and the Center for Food, Adequate Living Rights (CEFROHT) and the Office of the High Commissioner for Human Rights.