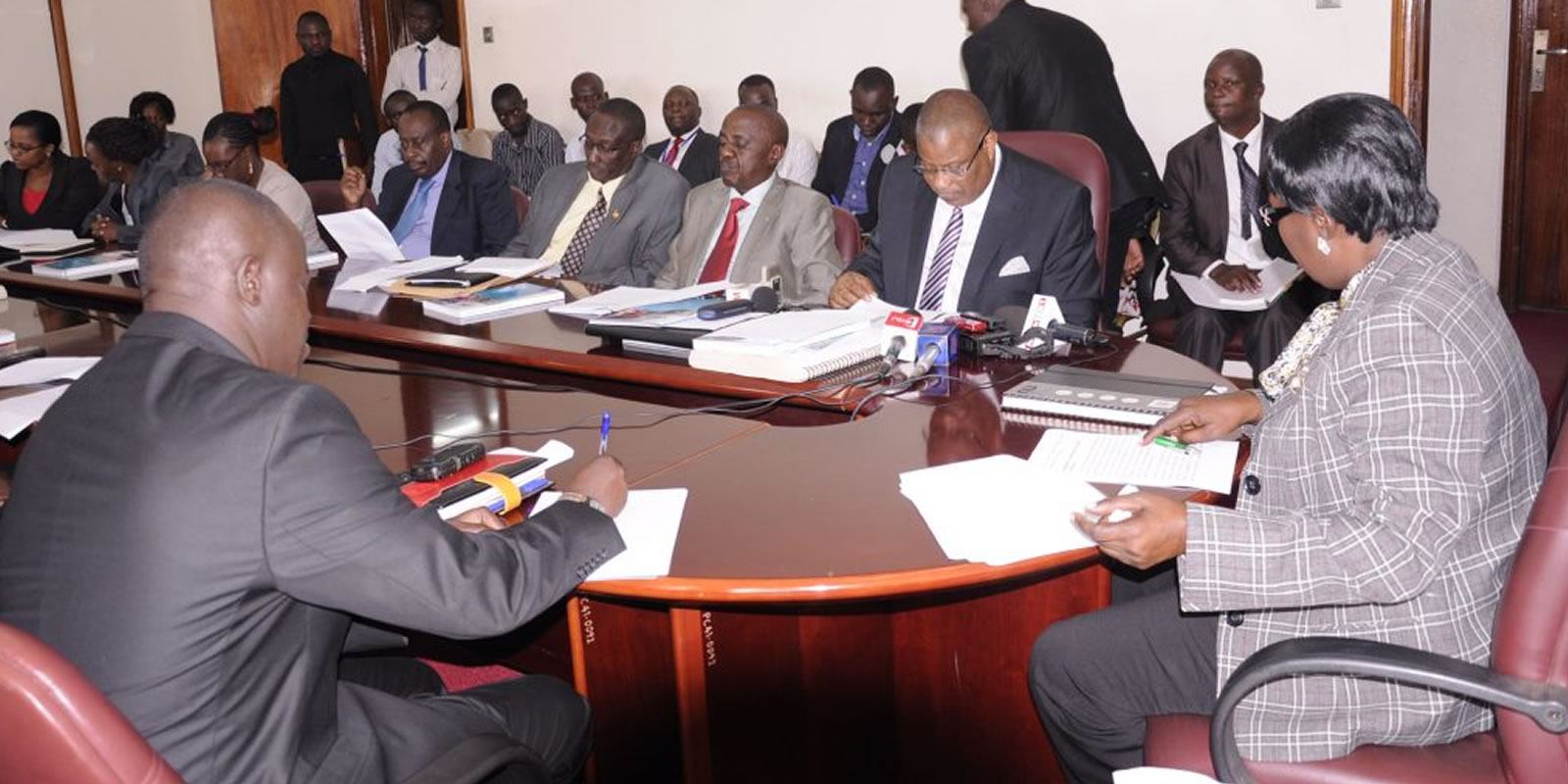 The Uganda Human Rights Commission (UHRC) officially launched its 17th Annual Report on Tuesday 24th March, 2015, in fulfillment of its Constitutional requirement to submit annual reports to Parliament on the state of human rights and freedoms in the country.The day started with a hand over ceremony of the report by the Chairperson of the Uganda Human Rights Commission Hon Med S.K Kaggwa to the Speaker of Parliament the Rt. Hon. Rebecca Kadaga in the Speaker's chambers at Parliamentary Buildings, at 10:00am.
The presentation of the UHRC report was also be attended by other Members of the Commission including Commissioners Agaba Maguru, Stephen Basaliza, Joseph Etima and Dr. Katebalirwe Amooti and Violet Adome Akurut. Also in attendance was the Secretary to the Commission Mr. G.T Mwesigye and other senior members of management from the UHRC.
The UHRC 17th Annual Report was later in the day launched to the public at Golf Course Hotel, Kampala, at 2:00pm at a ceremony which was also be presided over by the Chairperson of the Uganda Human Rights Commission Mr. Med S.K Kaggwa.
The nine chapter report was discussed at length during the afternoon event covering issues such as the activities carried out by UHRC in 2014; complaints management by UHRC; assessment of conditions in places of detention; analysis of human rights education; UHRC position and input on Bills before or passed by parliament; Government compliance with the UHRC recommendations and international treaty body reporting. The report also raised other pertinent issues including emerging human rights concerns in the country; an assessment of enjoyment of the right to health and the status of UHRC finance and administration among others.
In addition, the report presented highlights of human rights concerns arising from forceful evictions by the Kampala Capital City Authority (KCCA) and the Uganda Wildlife Authority. It also included guidance by UHRC to Government and other stakeholders as we move closer to the 2016 general elections.