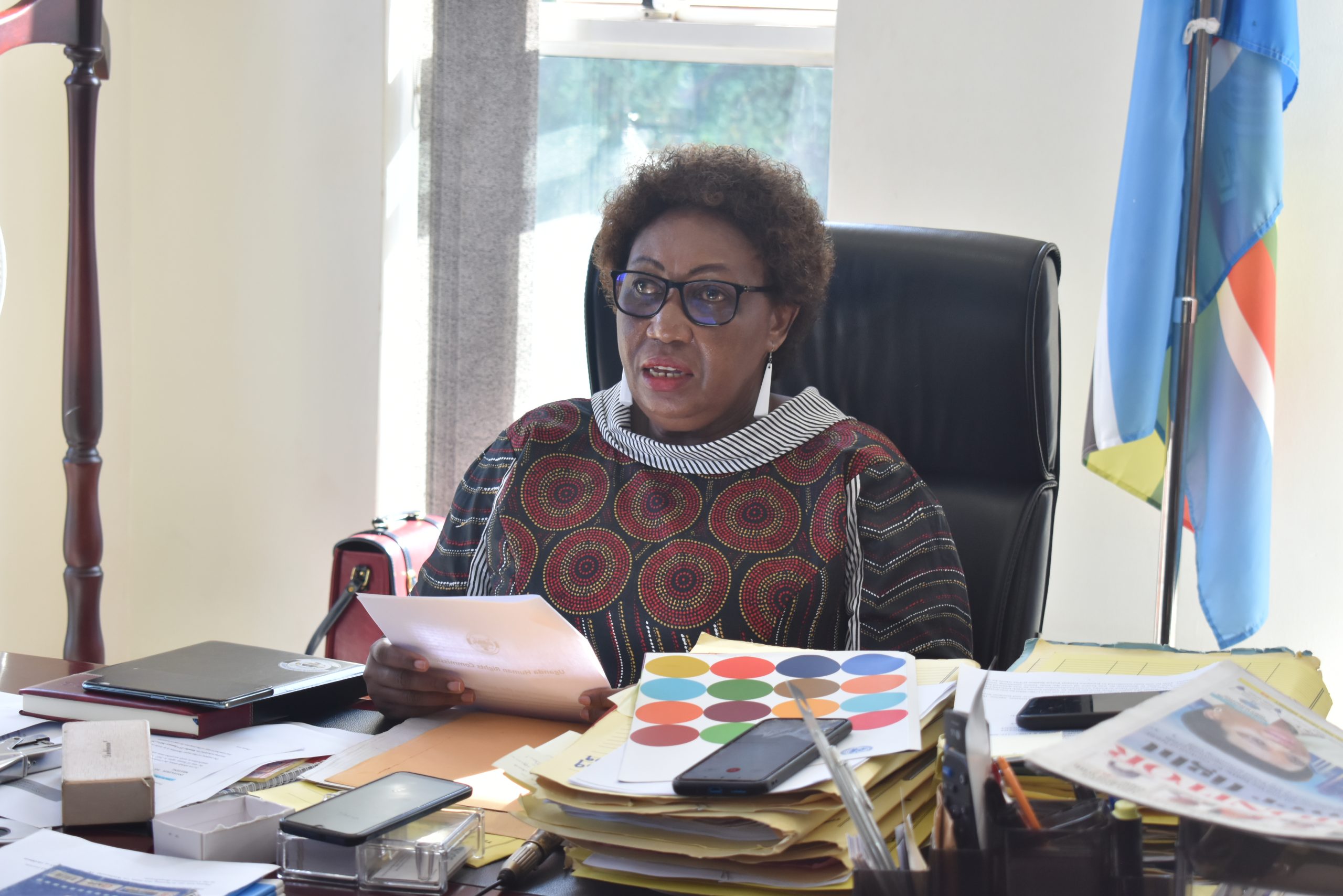 The Uganda Human Rights Commission (UHRC) has established that seven out of the 25 people that were reported to it as allegedly missing by the National Unity Platform (NUP) party, have since been released. In a two-page statement released on Thursday 19th January 2023, the Chairperson Hon. Mariam Wangadya named those who were released and those the Commission is still tracing.
"Upon persistent claims that thousands of National Unity Platform (NUP) Party supporters had allegedly disappeared, the Uganda Human Rights Commission wrote to NUP on 28th November 2022, requesting for details on the alleged missing persons. NUP responded to the Commission's request in a letter dated 29th November 2022 providing detailed information on the 25 alleged missing persons including their photos; the dates they reportedly went missing; and contacts of their next of kin. However, our investigations have so far established that 7 out of the 25 alleged missing persons were released in December 2022 and have since reunited with their families, "she said. (See attached full statement)
The UHRC Chairperson revealed this during a media brief with selected journalists at her office at Twed Plaza, Kampala on Thursday 19th January 2023, at which she also pointed out that the alleged missing persons should not only be looked at as NUP supporters, but Ugandans. She therefore called for full support from NUP to the Commission in this effort of tracing the alleged missing persons by providing their detailed information such as their National Identity Numbers (NIN), among other critical information. She lauded the Commission technical staff for their responsiveness and the swift steps in responding to this complaint that yielded the progress that we are sharing today, despite the challenges facing the Commission like the limited resources.
"I commend my team which has made some tangible progress in making interventions into this matter which was received on November 28, 2022 and despite the long Christmas holidays were able to address the matter and achieve considerable progress. I therefore once again call upon anyone with useful information on the whereabouts of these people, not to hesitate to report to us," she said.
The Commission under article 52(2) of the Constitution has the mandate to protect and promote human rights.