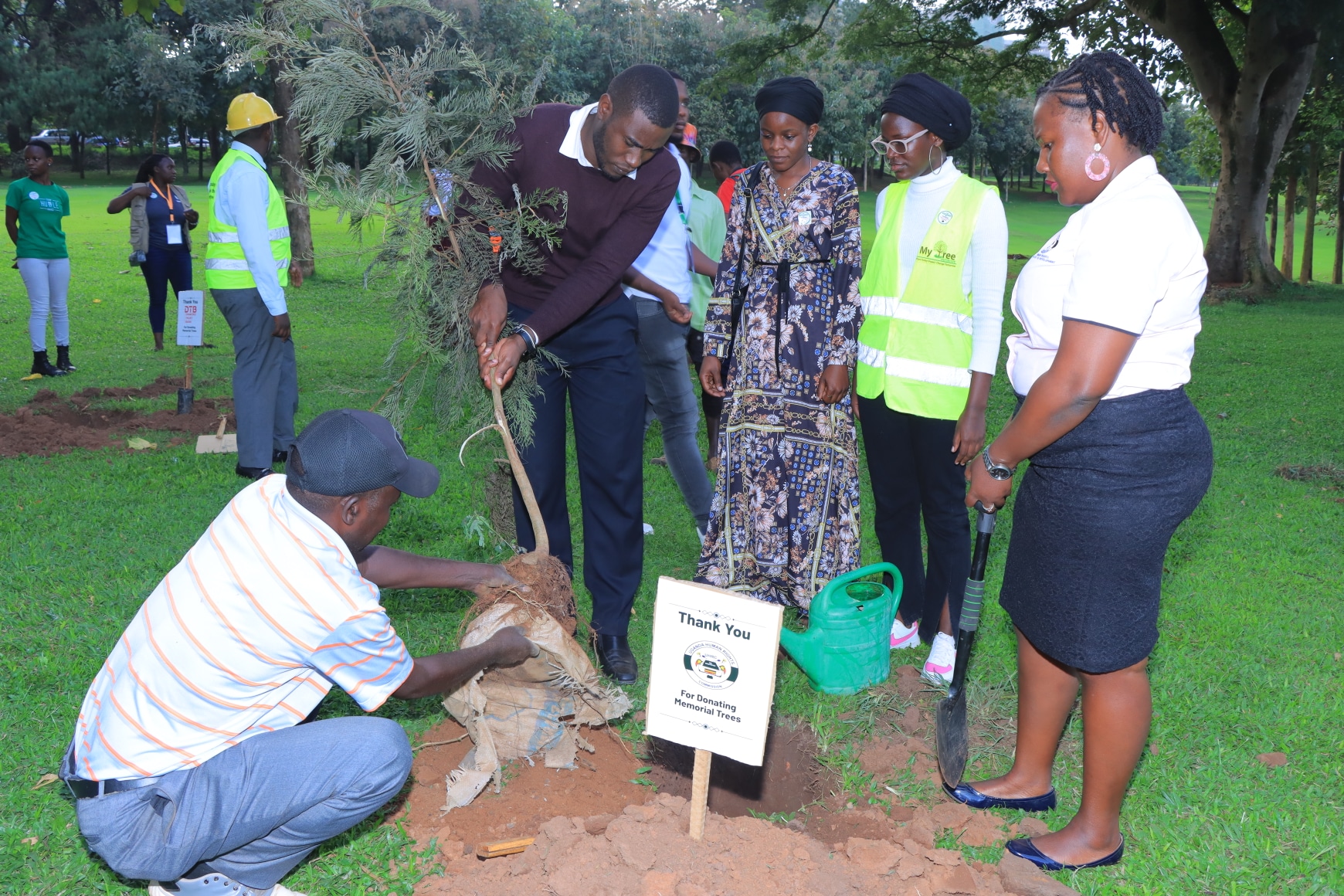 It was an evening of mixed emotions yesterday (Nov 10) as the Uganda Human Rights Commission (UHRC) joined several other partners including Bank of Uganda and the Minister of Works Gen. Katumba Wamala at the inauguration of 'Remember & Plant' and 'Remember me Book' initiatives at Kampala Golf Club in memory of Covid – 19 victims.
The function kicked off at 4:00 pm with speeches from dignitaries like Deputy Governor Mr. Michael Atingi-Ego and Gen. Kaumba who officially opened. A dedication prayer followed this before the gathering proceeded to sign the "Remember me Book," containing all names of victims of Covid-19 and dedication messages from their loved ones. 
This over 1000-page massive book, which is a brainchild of My Tree Initiative non-governmental organization will be placed at the Uganda National Museum with all the messages and names for posterity and reminiscence by whoever will be visiting the museum.
According to Mr Ismael Tamale, the co-founder My Tree Initiative, the campaign will also involve planting over one million trees with each victim having a tree planted in his or her name by 2023. The trees will be planted in different places including Uganda Gold Club – Kololo (main ceremony), selected schools in Wakiso, Jinja, Gulu, Mbarara, and Kampala.
Apart from Bank of Uganda, the other partners were; the European Union in Uganda, law firm Kampala Associated Advocates, Uganda Revenue Authority, Centenary Bank, Pepsi, Fairway Hotel, Uganda Golf Club among others.
The function ended with a photo shoot at the newly planted tree area and dinner.